60th Anniversary Celebration
Please join us to celebrate our 60th anniversary of the Mid-West Corvette Club!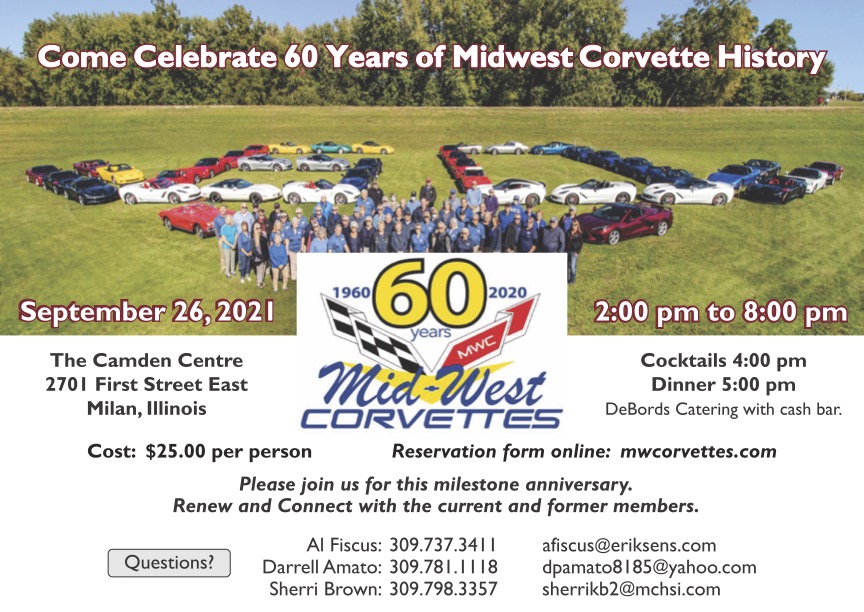 6 decades of Mid-West Corvettes! That's something to celebrate. COVID kept us from getting together in 2020 but we're ready to celebrate in 2021. So make plans to raise a glass and toast 60 years of Corvette fun and festivities. We hope to see everyone at the Camden Center in Milan on September 26!